19th Street BART Station, Oakland, CA
Inspiration for Shifting Topographies began with the shifting patterns and colors of the rolling Oakland hills (green to gold) and at the macro scale the ripples of the adjacent San Francisco Bay (gray-blue-green). Other inspirations came from the flashy paint jobs in the car culture of this community and the signature Blue BART station for which the art marked the entrance.
The sculpture is fabricated from a high-density foam covered with a polyuria "hard coat" most often applied as "truck bed liners". This super robust material is then painted with multiple layers of color shifting paint that dramatically changes color depending on sun angle and time of day.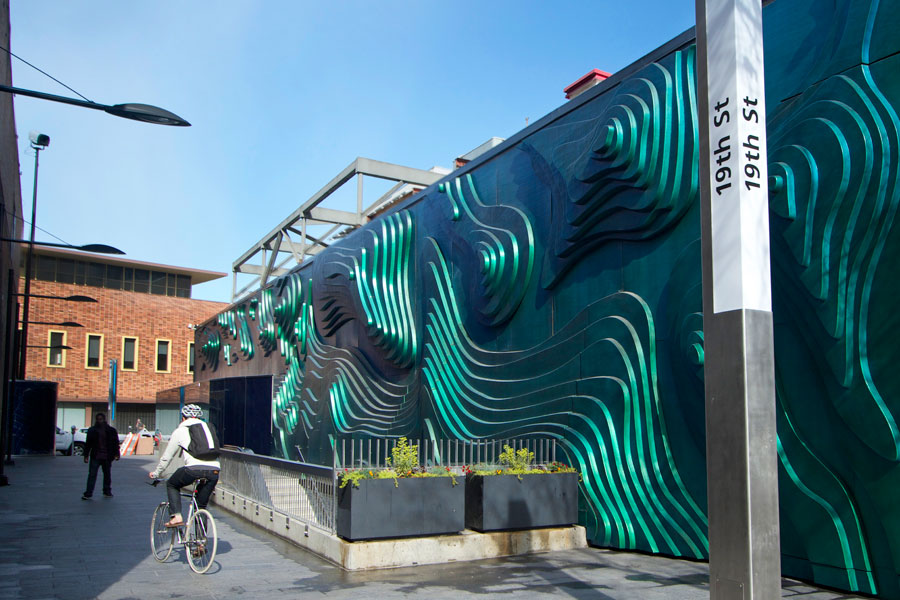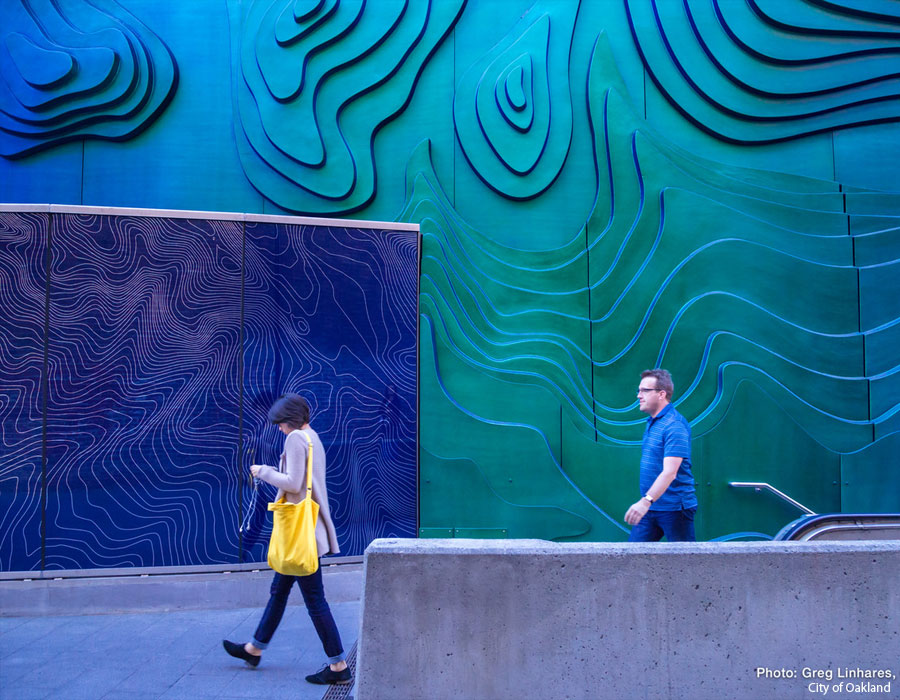 At one end of the station, laminated safety glass with blue and mirrored ribbons of topography disguise the emergency ventilation shafts- providing a sense of movement and visual expansion in a compressed space. The mirrored topography also provides a site context and juxtaposition of the urban Cartesian grid playing against the natural land forms.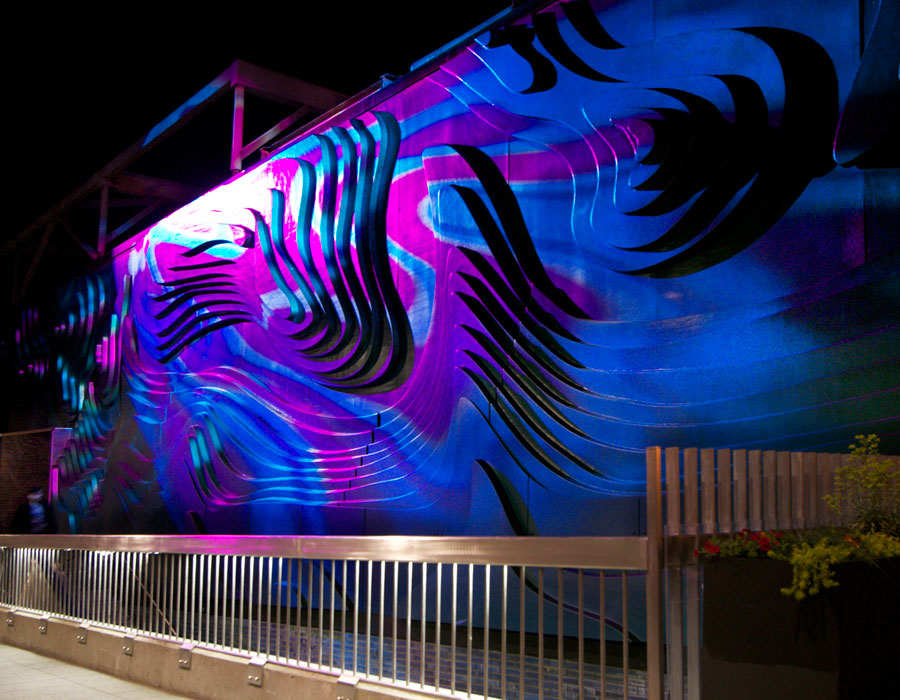 At night the sculpture conjures the drama of the adjacent theaters, nightclubs and galleries- providing movement, color, pattern and excitement to this previously under-used alley entrance. The patterning of the projections includes interference patterns created by dueling topographic lines, atmospheric nebulae-like patterning and swirling water-influenced movement.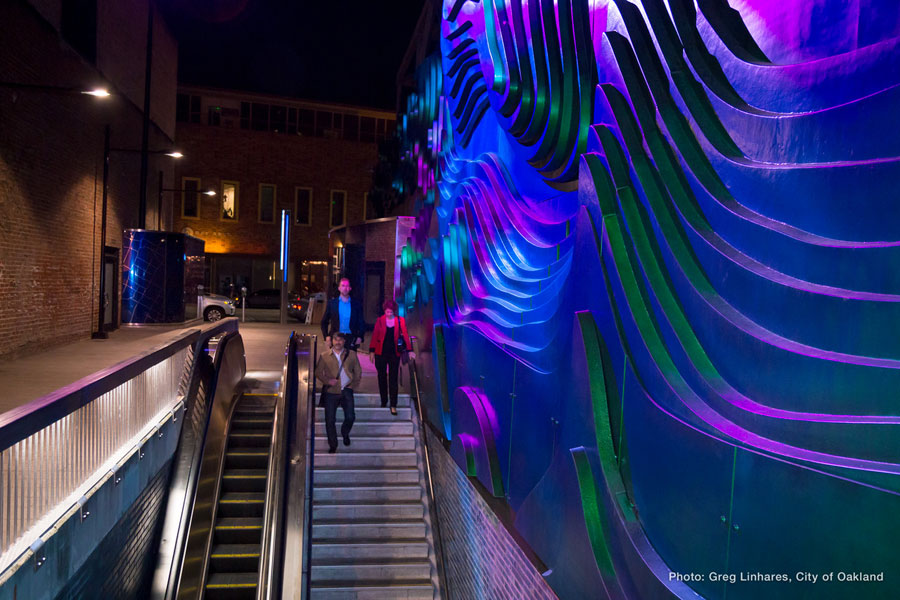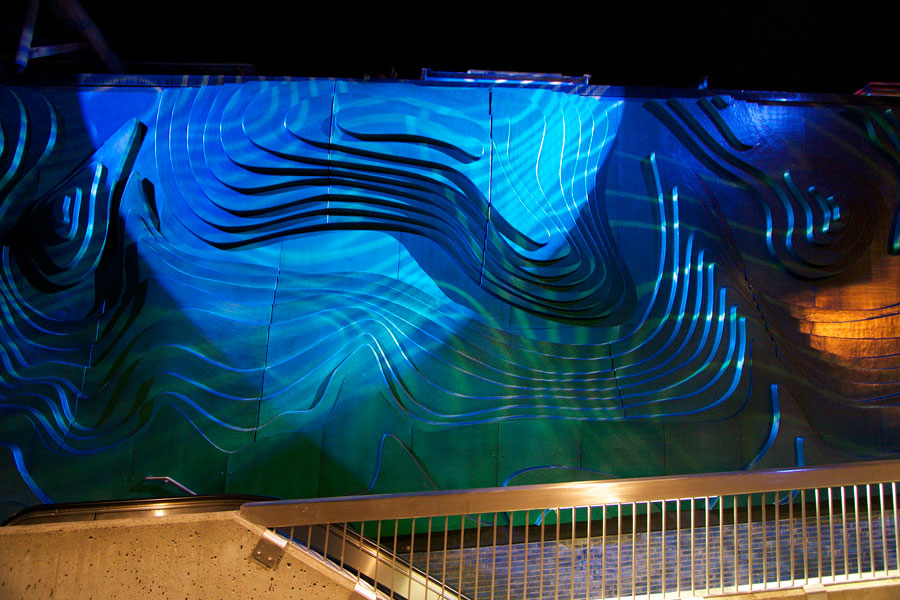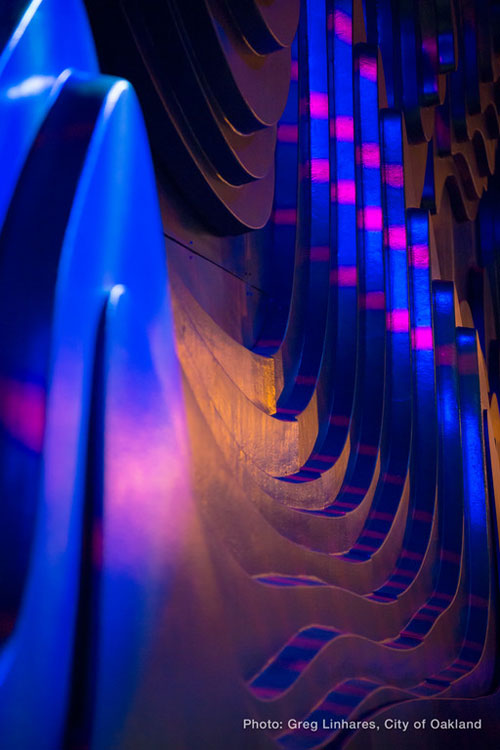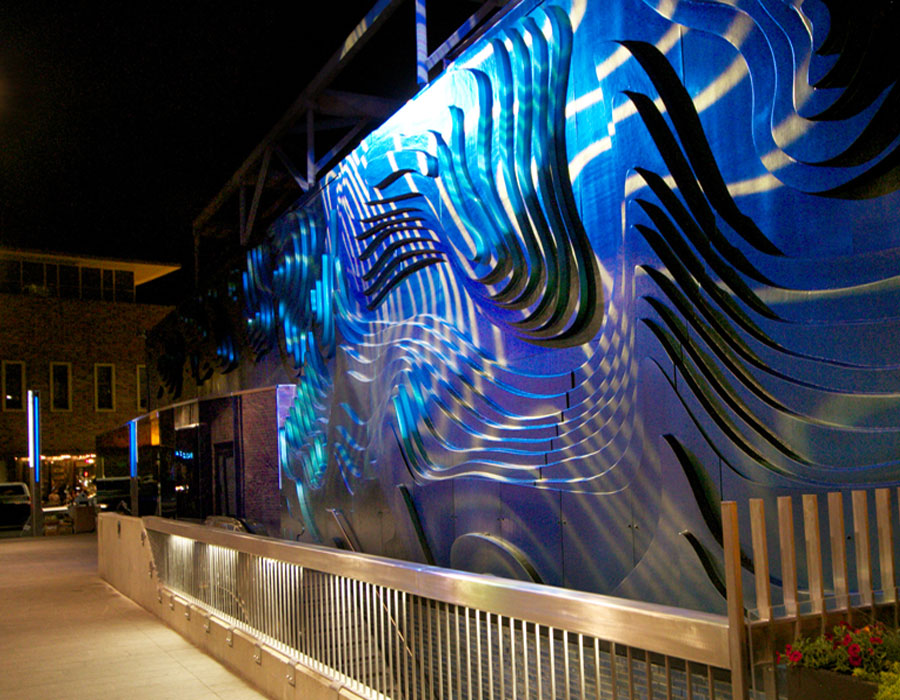 Special thanks to all of our great project partners:
City of Oakland, Cultural Arts & Marketing Commissioning Agency
BART: Bay Area Rapid Transit (entrance to the 19th Street Oakland Station)
Martin Kaufman
Sasaki Associates landscape architects and design team partners
Heavy Industries fabricator
Atthowe Fine Art Services installation
Swenson Say Faget engineering
Visual Terrain lighting consultant
Jason Gedrose/ MVStaging programming
Greg Linhares additional photography